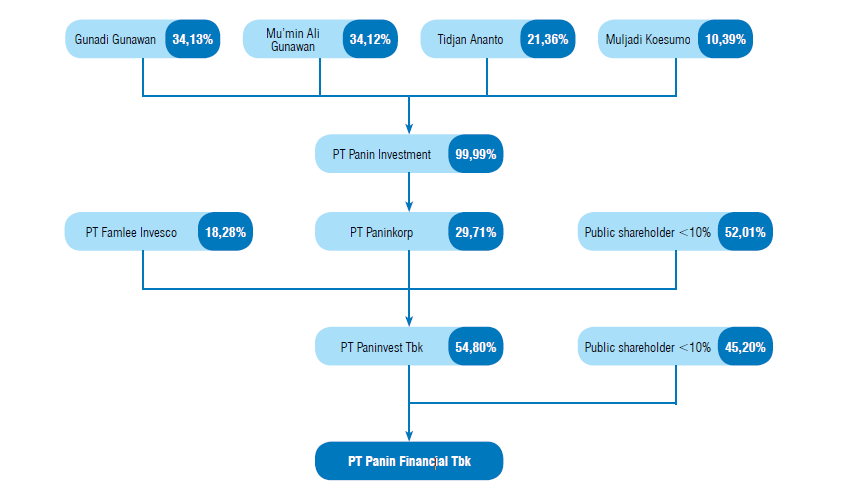 * data as of December 2014
Majority Shareholder
PT Paninvest Tbk. (formerly PT Panin Insurance Tbk.) was established in 1973 and engaged in general insurance. In 1983, Paninvest registered its shares in Jakarta Stock Exchange and became the first publicity listed general insurance company. In 2014 Paninvest change its core business from general insurance to become a company that is engaged in tourism.